Stamp Cable Protector
Products Visitors:2801
Products description:
Product Name: Stamp Cable Protector
General Description: ESPCS is the most professional manufacturer for cable protectors, stable protection of ESP cable, control line and encapsulated bundles in the wellbore. ESPCS's cable protectors use channels to shield cables or lines as they transition across the coupling to prevent damage during installation or retrieval of completions. Our cable protectors uses a compressive fit design to accommodate oversize or undersize tubing per API spec and securely engage the cable or lines to the tubing.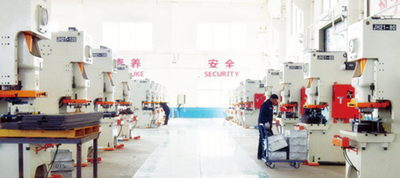 Characteristics:
Configurations for ESP cable, Control lines, Chemical injection lines.
Interchangeable design to fit tubing sizes from 2-3/8" to 7".
Our cable protectors have double protection to resist corrosion.
Choice of hydraulic or manual tools for installation and removal.
Materials and design can be customized to user specifications.
Product Features:
They will have pre-deformation to facilitate clamping ESP cable, control lines and chemical injection lines.
Triple progressive convex pads on the channel improve gripping characteristics without compromising cable integrity.
Two hinge pin flanges make contact with the API tubular.
Tapered wedge-lock pin with dimples to secure the clamp from slipping.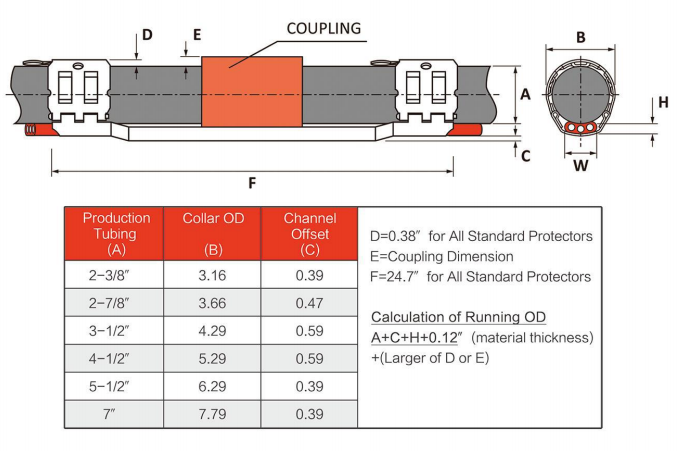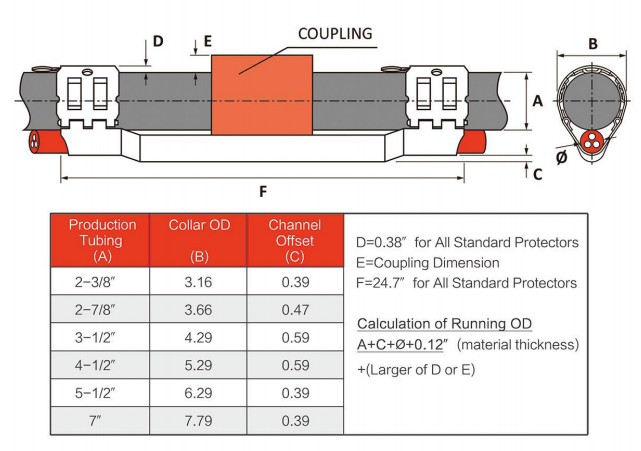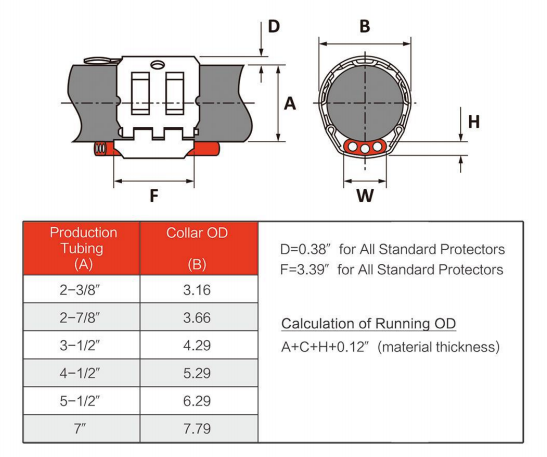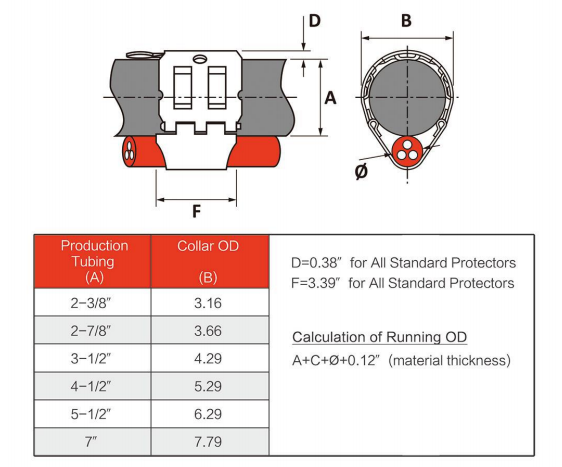 New Products
Relative Keywords
You may also be interested in:
Business Type: